NY Karp Pet Food Drive | New York Kia Dealership
The Karp family loves giving back to our community. That's why we participate in Baxter's Pet Pantry's Pet Food Drive sponsored by Senator G. Skelos. For another year, our Buick, Kia, and Volvo dealerships will act as drop-off locations for donations. Last year, our employees, Queens Preowned Kia Dealers, customers, and families donated pet food for dogs, cats, hamsters, fish, and even ferrets. The same goes for this year; we are accepting food, new toys, litter, and other supplies for every kind of pet. After all, large or small, they are family.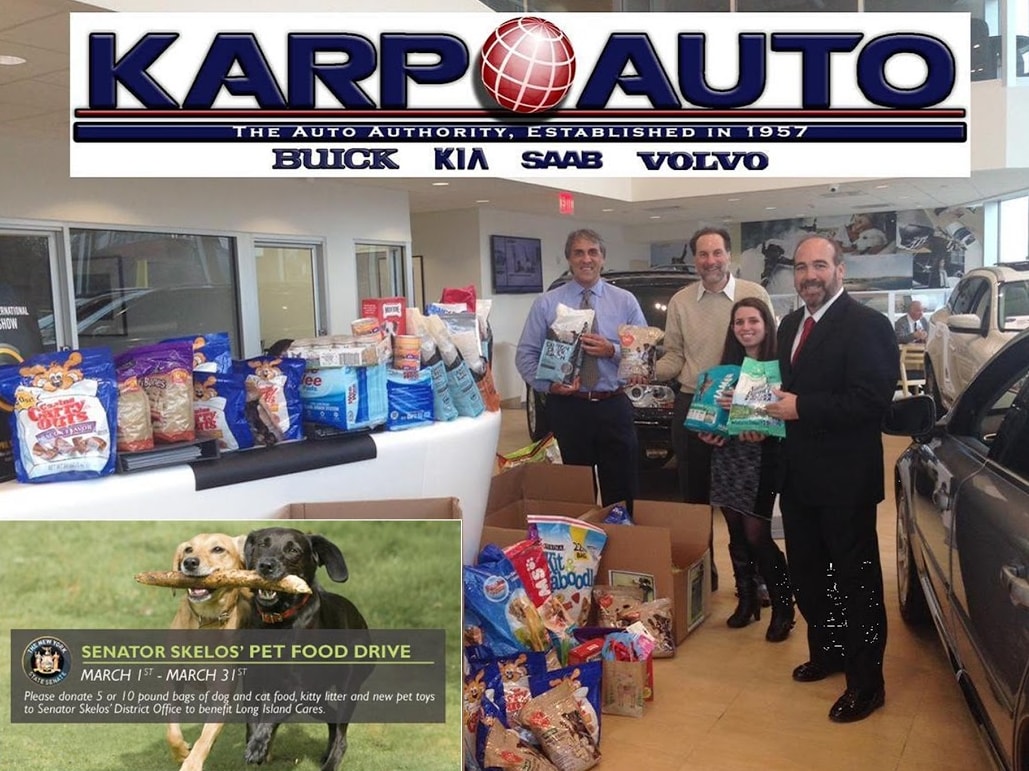 Baxter's Pet Pantry was created in 2009 by the Long Island Cares hunger assistance program in partnership with the Animal Relief Fund Inc. to help pet owners throughout Nassau and Suffolk Counties get the supplies they need to properly care for their pets. David A. Karp, President of Karp Buick, Kia, and Volvo in Rockville Centre, is proud to participate in this awesome and worthy cause.
Our team here at our Queens Kia Dealership love animals and we believe that every pet deserves proper care, regardless of their owner's circumstance. If you're an animal lover too, visit any of our dealerships and drop off your donations. We love working together as a community to support all those in need, whether they walk on two feet or four paws.